On behalf of all the Book End Babes, I'd like to thank you for being an avid reader, book lover and supporter of our blog and book club. Thanks for being a great girlfriend to your friends and for all that you do to make the world a bit shinier.
Our sister site, Bookgasm, put together a handy Black Friday specials list, so we're reposting here. Good luck in finding that special something-somethin' for the loved ones on your list. I LOVE a good deal and it's all the sweeter to see that look of joy on the recipients' faces as they open their gifts.
This weekend we'll have our second annual HoLITday gift guide ready to share for your book shoppin' pleasure.
Gobble-gobble,
Malena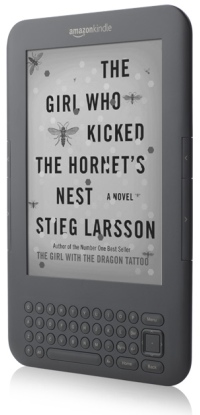 Current great entertainment sales on Amazon for the holidays:
GENERAL
Black Friday deals, starting Nov. 22
Cyber Monday deals, Nov. 28-29
Top holiday deals, Nov. 30-Dec. 23
KINDLE
Wi-Fi Wireless Kindle for just $139
Free 3G+Wi-Fi Wireless Kindle for just $189
ELECTRONICS
HDTVs, Blu-ray players heavily discounted
3D TVs from top brands heavily discounted
TOYS
Holiday Toy List items at 25% off or more
BOOKS
Top 100 books of the year heavily discounted
MOVIES
More than 3,000 DVDs and Blu-rays at Black Friday prices, from Nov. 22-29
77 DVD and Blu-ray Lightning Deals at up to 70% off, from Nov. 22-29
MUSIC
Hundreds of deluxe-edition CD and DVDs starting at $8.99
Hundreds of CD box sets starting at $12.99
Greatest-hits CDs starting at $6.49